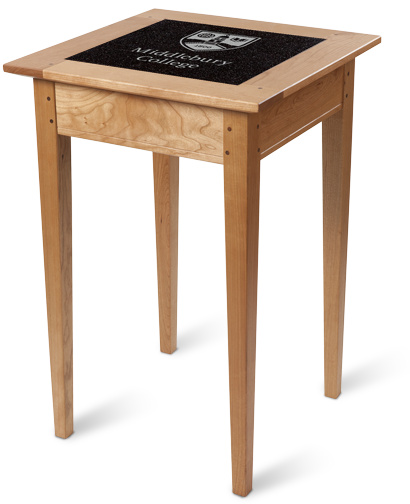 Vermont Table Company specializes in unique recognition gifts.
Our signature design is a classic handcrafted Shaker style cherry end table, with a stone inlay featuring a meaningful personalized engraving. They are functional and beautiful, intended for daily use, to be passed on for generations. Vermont Table Company tables are right at home, in every home.
Quick Facts
Dimensions: 17 inch square top by 26 inches tall; 12 inch square stone tile inlay
Price:  $450.00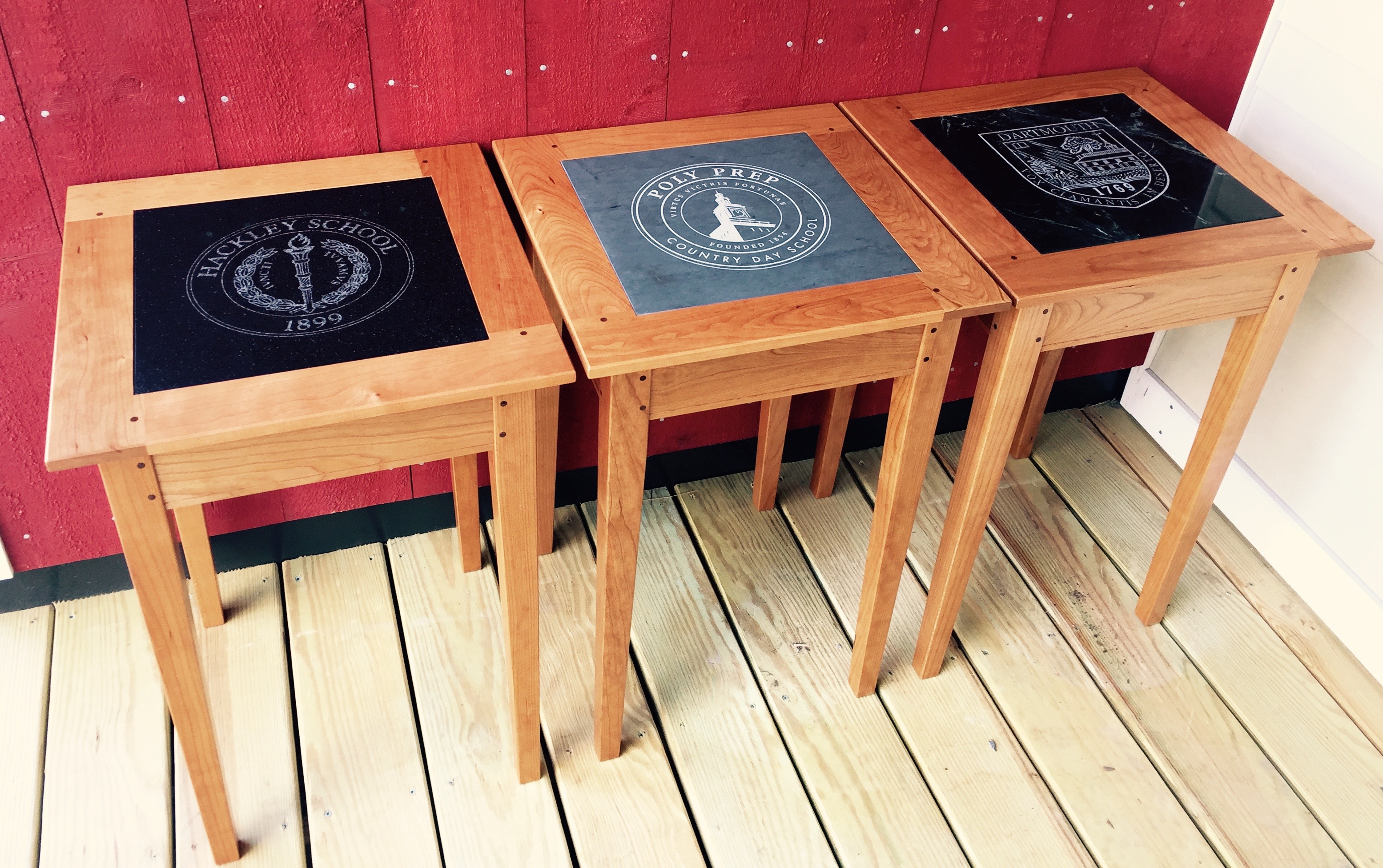 Design and Materials
There are three elements that converge to create your table: wood, stone, and your chosen image. We closely collaborate with you to ensure that all three parts work in harmony.
Wood — Cherry hardwood grows in the Northeastern United States and is known for its beauty and durability. It has a fine satin texture and is smooth to the touch. The heartwood of cherry varies from a rich red to reddish brown. Over time it will darken with exposure to light and heat.
Stone — We offer three types of stone for your inlay: Absolute Black Granite, locally-sourced Vermont Verde Antique Marble, and locally-sourced Vermont Gray or Unfading Green Slate. (Slate is available in two finishes.) See order page for complete details.
Engraved Image — The design you select for your table is infinitely customizable, the only parameters are that it needs to be a high resolution black and white image. Our in-house, state of the art laser engraving machine picks up even the smallest of details.