HANDCRAFTED RECOGNITION GIFTS
We are thrilled to offer a whole new look to corporate and academic awards, and personal gift giving. Our customized tables are handcrafted from locally sourced natural materials, and in true Vermont fashion, our product is as sturdy and hardworking as it is elegant.
Vermont Table Company is the culmination of years of experience, a good idea, and an enduring friendship. Middlebury College friends from day one, we have always been a great team. Doug is a master craftsman, a tinkerer and an idea guy; Dena loves chatting with people, creating order from chaos and sweating the details. We share a common unerring work ethic and possess a similar sense of humor. Based on these complementary qualities we established Vermont Table Company.
At the heart of our business is an understanding of how important it is to pause, take a look around and recognize life's big and small moments. We have chosen to live here in Vermont with our families because we appreciate the slower pace of life, and feel inspired by the natural beauty of our surroundings. We channel this sentiment into our work and capture a sense of place in each table we create.
Our distinctive tables start in the forest and mountainside, come together in our woodshop in East Burke, and are then shipped directly to our client's doorstep. By embracing the natural beauty of wood and stone, our tables stand out in the crowd, while standing the test of time.
Doug Clarner
Owner, Production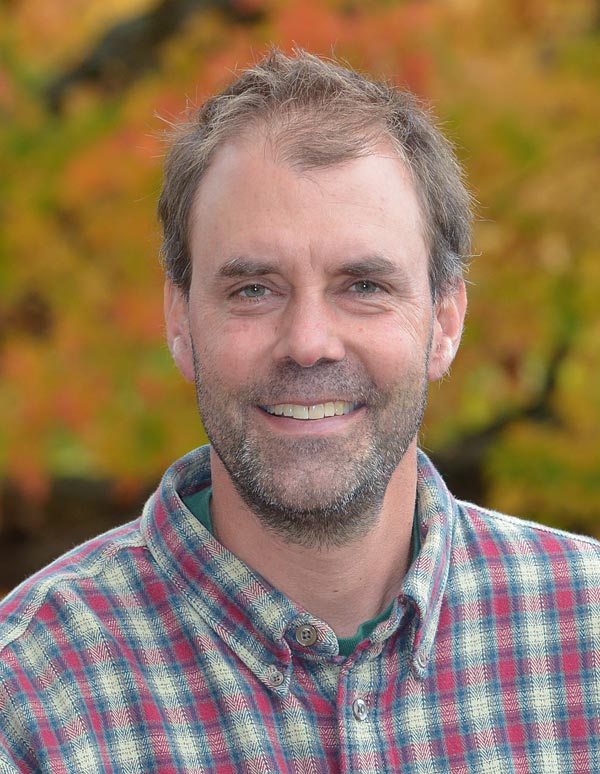 Doug is a highly skilled woodworker who has enjoyed handcrafting furniture in the barn woodshop beside his home for close to two decades. He takes great pride in the exceptional quality of his work and he puts his heart into every undertaking. Doug has been known to disappear into the shop for countless hours to perfect a project or develop a new design. He is the production engine at Vermont Table Company, and is able to juggle table building, shipping and a growing cottage industry without missing a beat.
A New Hampshire and California native, Doug came to Vermont as a Middlebury College student in 1990 and he's been here ever since. Before co-founding Vermont Table Company, Doug ran a one man show called Clarner Woodworks. He has been a long time member of the Guild of Vermont Furniture makers and together with his wife Disa, operates the Burke Bike Barn. When not working in the table shop, Doug might be found coaching his kids in a multitude of sports, playing some pick up pond hockey, or rallying his crew for the latest fun family travel adventure. Read about Doug in a recent blog post from the Guild of Vermont Furniture Makers.
Dena Greenman
Owner, Sales and Marketing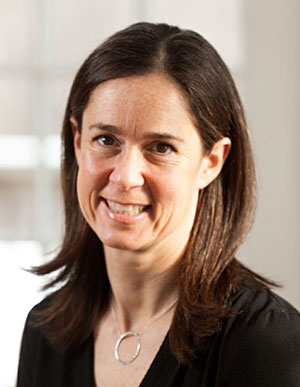 From marketing, sales and client communication, to day-to-day operations and financial matters, Dena keeps Vermont Table Company humming along smoothly. She deftly guides clients through simple sales, design and production processes while ensuring that there are no surprises along the way. Dena enjoys finding creative solutions for clients' distinct needs and learning the stories behind the gift ideas.
Originally a New Yorker, Dena has called Vermont home since she came to the Green Mountain State to attend Middlebury College in 1990. Dena's background in teaching English and coaching, and as a full time mom, gives her experience with intense multitasking and in organizing projects with many moving parts. When not engaged in Vermont Table Company business, Dena is active with her family — coaching lacrosse, cheering at an everlasting swim meet, or running along a dirt road with her husband Matt.
In the News
Click the links below to learn more about us from recent local press.
Vermont Working Lands Enterprise Initiative News Digest
Addison County Chamber of Commerce Newsletter
Guild of Vermont Furniture Makers